Sage 2 Condominiums, Waterloo Ontario
Levy Zavet PC acted as Lawyers for the entire development!
Overview
Located at 318 Spruce Street in Waterloo, Sage II is situated ideally along the King Street Corridor, and just minutes from Wilfrid Laurier University, University of Waterloo and the UW Technology Park. The 23 storey tower will feature retail space at street level and office availability above before expanding to 20 floors of impeccable designed one and two bedroom condominium suites.
198 Residential Condo Units
18 Commercial Condo Units
Sophisticated, contemporary lobby
Comfortable lounge with TV and wifi
State of the art fitness center
Contact Us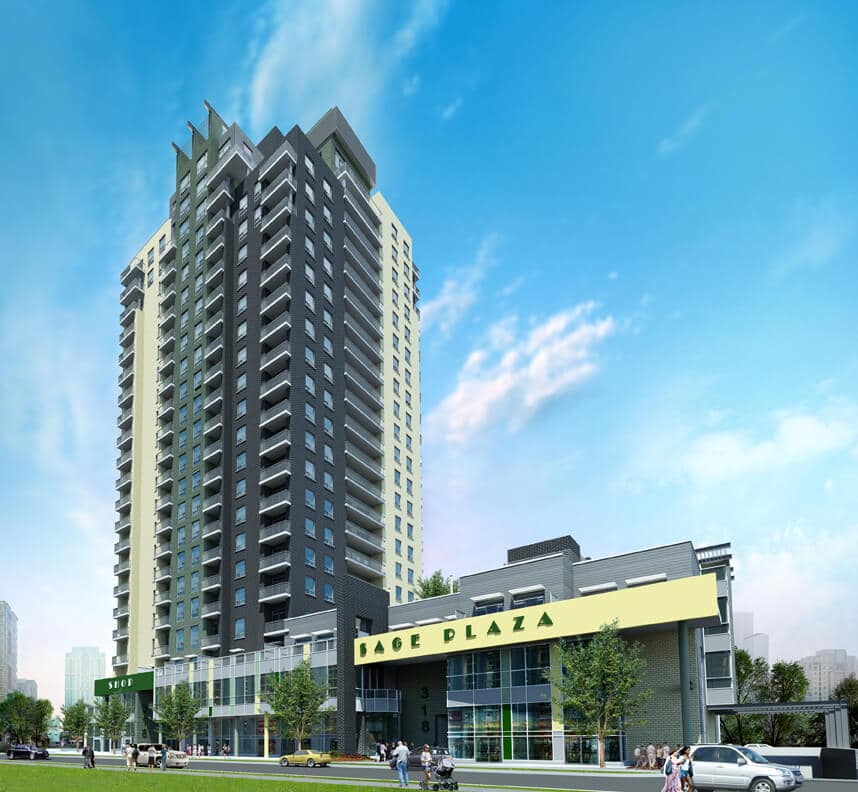 Location
Waterloo, Ontario
Tentative Occupancy
September, 2015
Total Number of Units
216