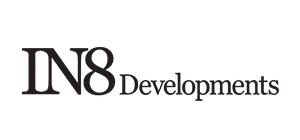 Sage 8 Platinum Condominiums, Waterloo Ontario
Levy Zavet PC acted as Lawyers for the entire development!
Overview
Located at 250 Albert Street in Waterloo, Sage 8 is just minutes from Wilfrid Laurier University, University of Waterloo and the UW Technology Park. With well designed and luxuriously finished studio and 1-bedroom suites, Sage 8 Platinum will offer a completely new experience for tenants in the university area of Waterloo in a 6 storey building complex.
104 Residential Condo Units
Low-rise semi-private town style apartments
Semi private Roof top Garden and BBQ areas
Private entrance on select units, and semi-private entrances for all other units
Location
Waterloo, Ontario
Tentative Occupancy
September, 2018
Total Number of Units
104