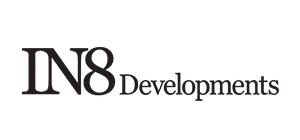 The Capitol Condominiums, Kingston Ontario
Levy Zavet PC acted as Lawyers for the entire development!
Overview
Located at 223 Princess Street, in the City of Kingston, Ontario, The Capitol will be the first high-rise condo in downtown Kingston with 18 stories of mixed use commercial and residential condominium units. Over 250,000 square feet and underground parking, with over 200 units comprised of primarily 1 bedroom, 1 bedroom + den, 2 bedroom and 3 bedroom units. Premium upscale restaurant on the main floor.
Premium upscale Restaurant on the main floor
7,000 square feet with atrium and outdoor patio
Glass Enclosed Sky lounge with full view of the city and waterfront
Fitness centre on the second floor overlooking Princess Street
Roof Top Patio With Private Cabanas
Walk directly out to the heart of Princess Street
Location
Kingston, Ontario
Tentative Occupancy
September, 2018
Total Number of Units
200+